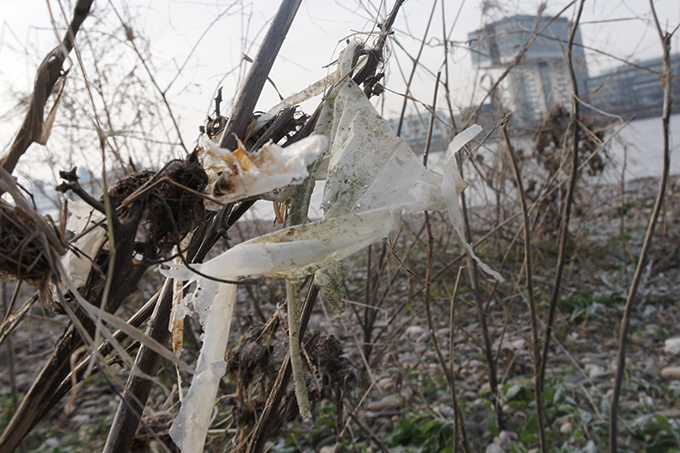 Rhine's water will really be clean – Instead of going to your archery again, you could go and collect rubbish as a team building exercise. Clean the Rhine's banks of debris as a team and prevent plastic and other waste from getting into the river and ultimately, into the North Sea. Finally, we examine what we have found, spend the afternoon at a river bay, and have a barbecue together. The event could also be set up in a park close to your office. It would also fit perfectly into your summer festival or Christmas celebration events. And, if you don't live near the Rhine, we are ready to come to your city.
Where: On a pre-agreed and inspected part of the bank of the Rhine, coordinated with and inspected by you in advance, or at a park of your choice.
Duration of the Event: 2-3,5 hours 
Services: Planning and organising, including guide books, trash bags, trash forks, gloves for all participants, drinking water, an accompanying bicycle to carry things, and souvenirs.
Additional Services:  BBQ or other on-site catering, visit to an eating place to regain your energy together.  
Number of participants: 15-300 participants  
Group size: Groups of 5-15 people
Available:  January to December (from sunrise to sunset)
Prices depend on the number of participants and are provided on request
Categories:
Schools, Businesses